ALSO SERVING HAMILTON, LONDON, KITCHENER, WINDSOR & ALL SOUTHWESTERN ONTARIO
With Reverse Mortgage, you have the chance to:
Retire in the home that you love.
Secure your financial freedom.
If you are 55 and over you can access up to 55% of your home value, tax-free.
A CHIP reverse mortgage puts cash in your pocket so you can live life on your own terms. You stay in your home without mortgage payments. It is a seamless process that taps into your own wealth. Once you decide to sell, move out of your home or your estate passes on to your loved ones, the balance of your mortgage is then paid.
What We Do
At Reverse Mortgage 4U, we deliver mortgage-planning solutions to customers throughout Canada. As a reputable reverse mortgage company and licensed mortgage professionals, we help you reach your financial goals offering financial security with a focus on you staying in your home. Our customers are 55 and over, both retirees and those who are still working. If you fall into this range, we can help release your home equity to improve your cash flow so you can enjoy all the benefits a reverse mortgage has to offer. We can assist with variable and fixed-rate reverse mortgages. Find out if you are eligible today.
Why Choose a Reverse Mortgage?
There are many reasons a reverse mortgage might be right for you:
You receive money to enjoy your life, without having to make any regular loan payments
You continue to live in your home mortgage-free while accessing up to 55% of your home's value
Reverse mortgages do not require tax payments on the amount you borrow
The money received doesn't affect other money you depend on such as old-age security (OAS) or guaranteed income supplement (GIS) benefits
You still own your home outright
You choose how you wish to receive the money, in one lump sum, or through installments
We Are Experienced
Reverse Mortgage 4U is one of the leading reverse mortgage companies in Canada. We help you obtain financial security with the right reverse mortgage that allows you to access the equity in your home. We are your financial partner, making sure you stay in your home. Our team of reverse mortgage lenders will advise you on the best reverse mortgage to help you get out of debt and reduce financial stress by ending your monthly mortgage payments. Reverse Mortgage 4U takes pride in offering objective advice without pressure. Our goal is to ensure a reverse mortgage is the right fit, offering a valuable resource not only today, but for your future
OUR LENDERS
We work with the only 2 Canadian regulated schedule 1 Banks, who offer reverse mortgages –
HomeEquity Bank and Equitable Bank.
The CHIP Reverse Mortgage by HomeEquity Bank has helped tens of thousands of Canadians access up to 55% of the value of their home giving them the freedom to take control of their finances and retire in the homes they love.
Equitable Bank specializes in single family residential lending services throughout Canada and is fully committed to helping Canadians reach their financial goals.
About us
As experienced reverse mortgage lenders, we launched this website for clients seeking independent, objective advice about reverse mortgages. Our team helps you find the information you need using reliable sources that reflect the pros and cons of reverse mortgages. Reverse Mortgage 4U understands the unique needs of every one of our 55+ clients, whether working or retired. If you want to remain in your home, while feeling a stronger sense of financial security, we can help you:
Have access to more cash each month
Reduce the amount of money you must pay out to bills each month
Make any necessary modifications to your home to age in place safely and comfortably
Continue to build equity in your home, while accessing the wealth that exists today
Watch family members enjoy their inheritance while you are still here
Unsure if a Reverse Mortgage is Right for You?
Here are the benefits of a CHIP Reverse Mortgage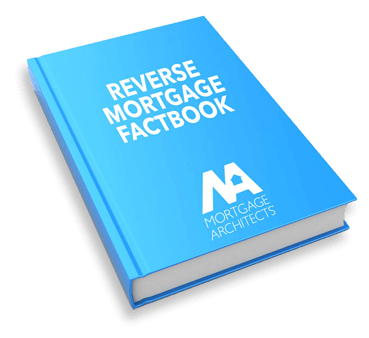 Thank you very much John Cavan for arranging for us to be approved for our recent CHIP mortgage. You helped us through the process to understand each aspect of this important decision. Your prompt, professional and knowledgeable guidance helps us immensely with this. Many thanks. We have been able to utilize our equity to invest and earn income from it to supplement our retirement incomes. Thank you again. We would highly recommend you and your team.
Beverley and Sidney
I am proud that I am able to stay living in my home while maintaining my financial independence.
Monique O.
The CHIP Reverse Mortgage gave me a feeling of security knowing that my finances are finally in order and I'm able to pay my bills.
Cathy T.
To be able to come up with a financial solution specifically for our needs and not have to worry about the consequences on our lifestyle is the ideal situation, and we are so grateful for it.
Craig and Dawn S.
It mattered a lot to John, the son of Patrick, 83 and Ann, 76, that his parents live comfortably in retirement. With Patrick in a long-term care facility while Ann lived in the family home, the bills started piling up. With Power-of-Attorney, John recommended the CHIP Reverse Mortgage solution to his parents. With their agreement, he proceeded to secure it. At the outset, Patrick and Ann accessed about 20% of their home equity to pay off their line or credit and credit card balances. John also arranged an additional $1,000 per month to cover his father's medical care expenses. John and his parents couldn't be happier. He says,
Patrick and Ann O.
Major life changes can happen at any time. For Mary, 67, her divorce after 40 years of marriage presented some challenges. A priority for Mary was that her home was comfortable and well-maintained. Mary used her home equity to finance maintenance and improvements to her home. She accessed about 40% of the equity in her home with a CHIP Reverse Mortgage. Taken as a lump sum, the money financed the construction of a new deck and garage. A hot tub purchase is also planned in the near future. Mary also used some of the money for cash flow.
Mary M.
This year my mother turned 91 and she worked hard her whole life to make sure we had "a roof over our heads". The last 2 years have been a financial struggle to make sure she has the Home Care she needs to stay in her own home. A friend suggested we look into a Home Equity Loan. What a blessing! Once everything was completed I felt a giant burden lift off my shoulders. I was able to retire early and be more available for my mum and my dog. I feel younger and happier.. I haven't laughed this much in years. Thank you Amelita and John for making this easy and stress free for us.
Linda F.
I am worry-free for the rest of my life. No more financial worries is the most fantastic feeling a person can have. We wanted to stay in our house because we love it. If it wasn't for CHIP, I could have never stayed in my house.
Ben and Inge H.
Just wanted to say thank you for everything you have done for Jim and me. As seniors we were more apprehensive than ever before . You were very patient and kind to all our many questions and walked with us through this whole process. Thank You Kindly Jim and Jean
Jim and Jean
We have Helped Our Clients Achieve the Following
Pay off debts
Financially help family
Pay for grandchild's wedding
Family cruise trip
Vacations
Stay in the home they love
Find out how much you qualify for.
Start your assessment today.
Office Location
14 Martin Street, Milton.
ON. L9T 2P9
Hours
Mon – Thur: 8:30am – 6pm
Fri: 8:30am – 3:30pm