Don't Get Confused About Reverse Mortgages
Avoid becoming yet another person who gets misinformed about reverse mortgages because of all the incomplete information about them that's out there.
All you have to do is read through our guidebook, "A Guide to Canadian Reverse Mortgages."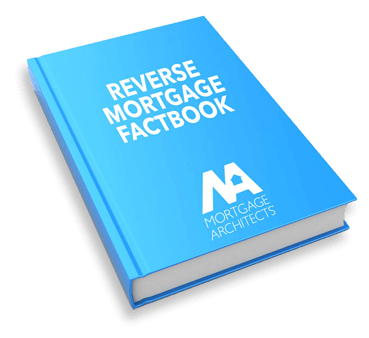 Inside, you'll find information concerning:
All the pros and cons associated with this product, including potential pitfalls you'll want to avoid. You can learn more about these by checking out our article on "Reverse Mortgage Disadvantages."
The ways in which a CHIP reverse mortgage stacks up against a HELOC (Home Equity Line of Credit) and other types of mortgages
The information you absolutely must have before you commit to this financial product
This objective guide is full of information that will make it much easier to decide if a reverse mortgage is the right solution for your needs.
Learn what a reverse mortgage really is, including its advantages and disadvantages. If you're even remotely considering this decision, it's a vital resource.
The guide was created by experts in reverse mortgages. Get the kind of information about reverse mortgages in Canada that you won't receive from any other source. By the time you're done, you'll know literally everything you need to know about a CHIP reverse mortgage.
Get Your Copy of the Reverse Mortgage Factbook
Want to get educated on Reverse Mortgages in Canada?
Simply fill out the form below to receive your Reverse Mortgage Factbook.
Accredited Mortgage Professional
Over the past 29 years spent as a mortgage specialist, I am proud to say that I've built a list of satisfied clients that extends throughout Ontario.
Being part of a Canadian mortgage brokerage firm with the largest volume including a vast lender network, my goal is to provide clients with education and assistance as they try to find a mortgage product that best fits their needs – getting the best interest rates, as well as looking into personal budget, goals (both short term and long term), privileges, and trends in the market.
My teammates include:
Donna Stark

 

Amelita Barnett
Kim Lima

 
We all share the same objective of providing our clients with stress-free service that will save considerable time and money. If you are satisfied with our services, we always appreciate when our clients refer to us their friends, family members, and colleagues. We promise to provide them with the same outstanding service you enjoyed.
Start Your Reverse Mortgage Assessment Today
At Reverse Mortgage 4U, we're here to help you understand the benefits of a reverse mortgage and determine your eligibility. Our easy-to-use reverse mortgage assessment can give you an idea on what is needed to qualify for a reverse mortgage and will give our mortgage professionals the information they need to provide you with an estimate and next steps. Contact us today to book a no-obligation appointment and learn more about the ways to use a reverse mortgage.
Office Location
14 Martin Street, Milton.
ON. L9T 2P9
Hours
Mon – Thur: 8:30am – 6pm
Fri: 8:30am – 3:30pm